Self-Improvement In Times of Self-Isolation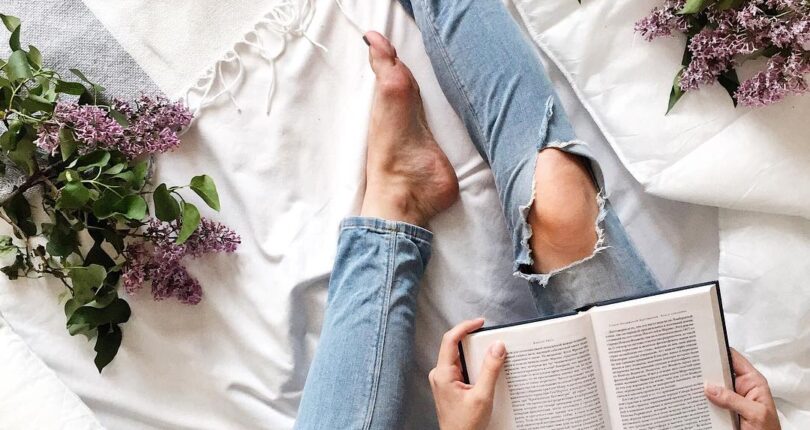 Talk about a plot twist! It's safe to say that this isn't exactly what we had in mind when we envisioned our ambitious Spring time goals. Patio season, outdoor group workout classes, a nice hot yoga class on those odd cold days that pepper the early days of the season; these are things we will simply have to do without for the time being. Does that mean we have to stay on the couch, wrapped in a blanket and waiting for the news to say 'It's over! See you at Hemingway's!'? 
Absolutely not. Now, more than ever, we owe it to ourselves to continue to seek out things that make us feel good and give us the energy to be our best so that we can be there for the folks in our lives who matter most, be they family or friends.
Here are a few suggestions to help you pass the time with self-care and self-improvement!
21 Day Meditation App and Program with Oprah and Deepak Chopra
Who better to guide us through a tranquilizing meditation than two of the world's most respected peace seekers? Download the free app and choose from a range of courses to follow along with. All you have to do is reserve 20-ish minutes of your day (mornings are best, but you do you!) to listen in. Each module includes a brief introduction from Oprah, a thoughtful lesson from Deepak to consider while you meditate, and then 10 minutes of calming music to help you zone out. The list of benefits to meditation is long, but especially in times like these it is a valuable tool to master while getting used to so much (or for some, not enough) alone time.
Pick A Project
We all have things we've written down on our to-do lists that simply never got done. They're usually along the lines of 'start writing again', 'take a pottery class', 'paint the office'. Now is the perfect time to get lost in something you've been wanting to do for ages. You may be a bit limited in terms of activities that require materials, but do your best to make it work. Problem solving is an art in its own right, and one that we all benefit from practicing! 
Read!
It seems simple, but making time to pick up a book and read is an activity with surprisingly beneficial results. Emotional tranquility, stress reduction, enhanced mental acuity and the release of endorphins are just a few of the benefits enjoyed by those who settle down with a good book. Chances are you've got a stack of books you've been meaning to get through over the last little while, but if not? There are any number of digital options at your finger-tips. 
Try one, try all three – it's up to you! What's most important is putting in the effort to stay focused and active while we make our way through these unusual times. We'll get through this together!