Strength, stamina, peace of mind – now available in cheap, cheaper, and free!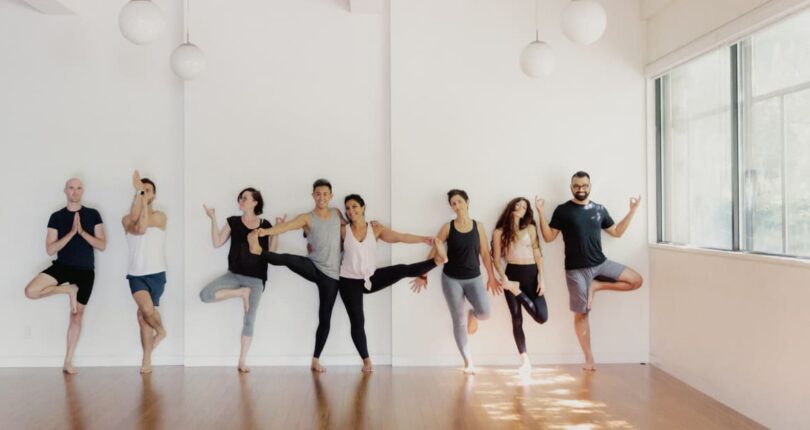 YYOGA, a much loved YYOGA family of studios across Canada is innovating and adapting to the 2020 way of life in a smart and easily accessible way. 
While it may not be the same as taking a class in their absolutely stunning studios on Queen West or down by the Harbourfront, the folks at YYOGA have done just about everything they can to bring a complete yoga experience to you in your home. There's options for all situations, so it's simply up to you to figure out what works best!
YYOGA is the quintessential modern urban yoga studio. They offer classes that 'stretch' from the super traditional flow classes that one might find in Rishikesh, India where yoga originated, to a more Queen West pilates workout vibe. Also on offer are restorative classes, hour long classes and even simple short classes to fit into your morning routine!
The three tiers of class packages available are pretty straight forward. If you're looking for  an immersive class where you can interact with the yoga community (if you want) and your instructor, YYOGA is offering a full schedule of live classes via Zoom. Each class is $6 or you can grab a class pack of 6 for $36! All you have to do is pick the class you want and provide your e-mail and you'll be sent a link to join in when it's time to flow.
If you'd like a bit more freedom, they have their Yoga From Home package. This bundle gives you access to an archive of classes that you can pick from. You choose the class and when you want to do it and before you know it you'll be flat on your mat with a clear mind, ready to take on the day (or tuck into bed, it's up to you!).
If neither of those fit into your budget or you've committed to something else, you can always follow YYOGA on instagram (@yyoga) and tune into their free Instagram live classes. These sessions are just the same as the ones you get if you pay, just without the freedom to schedule them on your own time or when you feel like it.
At a time when our self-care regimens are most essential, yoga is a fantastic way to keep in shape both physically and mentally so that you can be strong, present, and pleasant for the folks in your life – which includes you!