Time for a Champagne Face Lift: Vinotherapy at the Shangri-La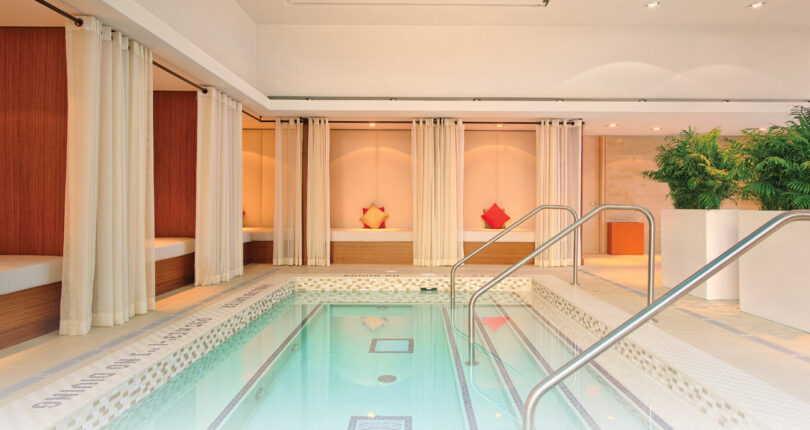 Time for a Champagne Face Lift: Vinotherapy at the Shangri-La
By now you've surely been to, if not heard of, the Shangri-La Hotel downtown. With seemingly endless luxury amenities for guests and residents alike, there's an exquisite little gem tucked inside the heart of the hotel that holds more than meets the eye: The Miraj Hammam Spa by Caudalie.
Perhaps you're spa-savvy and already knew of The Miraj Hammam, but did you know their secret weapon is wine? The Shangri-La spa is one of only two in the country that possess an extra-special range of vine-based treatments from Caudalie Paris. While wine is certainly not an ingredient very common in most wellness focused establishments due to, well, hangovers and dehydration, the good(and bad) news is you don't need to imbibe to reap the benefits of the exclusive range of treatments available. 
The 'vinotherapy' on offer comes in the form luxe scrubs, serums and masks derived from nutrient rich vine extracts harvested in vineyards around France. Caudalie Paris, the beauty brand behind The Miraj Hammam, collects the essential ingredients of their products from only the finest vineyards from across regions such as Bordeaux, Burgundy, and Champagne. 
Once you've had your skin and spirit lifted by the healing properties of Champagne Vine extracts, you'd be remiss not to make a toast to good health and self care with a flute of Champers proper in the gorgeous bar on the main floor of the Shangri-La. ChinChin!