International Women's Day: Dame Zaha Hadid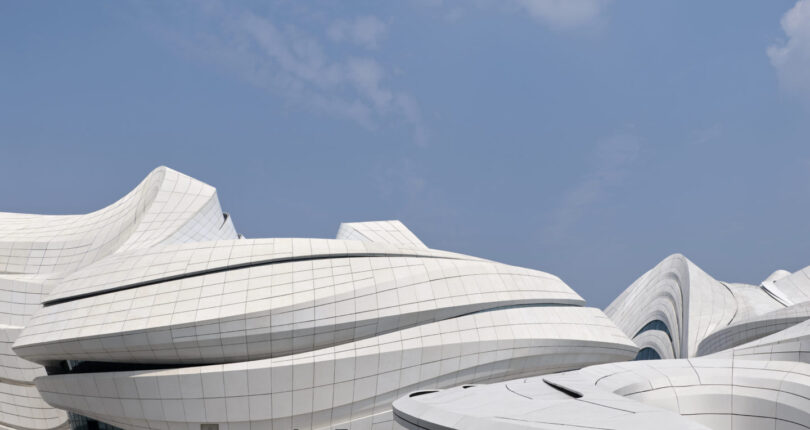 International Women's Day was first celebrated on the 28th of February, 1909 in New York City as 'National Women's Day'. In the years following, though the date would fluctuate, countries around the world began to take up the celebration on their own soil – thus making the occasion an internationally recognized event. International Women's Day is for the celebration of women the world over and their accomplishments and contributions to societies everywhere. In the spirit of celebrating women that have changed our world for the better, today's feature is on one particular woman who (literally) shaped the world we live in. 
Acclaimed architect and designer Dame Zaha Hadid, born in Baghdad, Iraq, was very much a child of the world. Throughout her youth she was fortunate enough to explore the globe with her father who traveled extensively for work. In these formative years, Hadid found herself in the presence of the ancient and inimitable architecture of southern Iraq. While strolling amongst ancient Sumerian structures with the sponge-like mind of a child, it would seem that her course in life was drawn out much the way an architect precisely constructs a masterpiece with paper, pencil and protractor from a grain of inspiration.
No sooner had she begun her post-secondary studies after attending boarding schools across England and Switzerland, Hadid immediately soared to the top of any and all academic environments pertaining to design. While attending the Architectural Association School of Architecture in London, she effortlessly surpassed her peers in almost every way. Her talent was limitless and she was armed with an unmatched charm and wit that garnered her the attention of all of her teachers and mentors. World renowned architect, Elia Zenghelis, famously described Hadid as the single most talented pupil he had ever taught, stating that 'We called her the inventor of the 89 degrees. Nothing was ever at 90 degrees. She had spectacular vision. All the buildings were exploding into tiny little pieces.'. 
With such promise, and not even finished her studies, her success came as no surprise. Hadid's success and notoriety would allow her to disrupt the painfully traditional and male dominated world of architecture. It was with her avante-garde approach to design that she conquered it. Her chaos-first and details-later mentality was widely regarded as her secret weapon. As one who enjoyed creating beauty out of mayhem, a field as dependant on exact numbers and details as architecture was fertile ground for a mind like hers.
Her career progression, consistently marked by only the most sought after awards in the world of architecture and design, was unprecedented. In 2002 she received the title of Dame Zaha Hadid when she was given the esteemed rank of Commander of the Order of the British Empire for her services to architecture. Michael Kimmelman of the New York Times said of Hadid: "… her soaring structures left a mark on skylines and imaginations and in the process re-shaped architecture for the modern age…Her buildings elevated uncertainty to an art, conveyed in the odd way of one entered and moved through these buildings and in the questions that her structures raised about how they were supported'. 
Even after her passing in March of 2016, projects of Hadid's continued to be brought to completion by her firm Zaha Hadid Architects and – in true Hadid fashion, to this day continue to rake in the awards.
On this, the International Women's Day of 2020, Dame Zaha Hadid is recognized for her endless accomplishments and creative contributions to the world we share with her iconic masterpieces. And, it bears mentioning, that they were in fact very specifically masterpieces and nothing less, as in her own words: 'I don't make nice little buildings'.
Thank you, Dame Zaha Hadid.